hayvenhurst
$85 USD
Carbon Billfold
$30 USD
Leather? No thanks. The carbon fiber billfold is a modern take on a timeless design. No fiddling with awkward designs and plenty of room for what you need.
Description
A rugged design that doesn't compromise on size or style. The Carbon Fiber Billfold is ultra rugged and built to last for life.

Shipping
Shipping
Domestic (2-5 days): FREE

FREE SHIPPINGU.S. ORDERS $50+
FREE RETURNSWITHIN 30 DAYS

12 MONTH WARRANTYON ALL PRODUCTS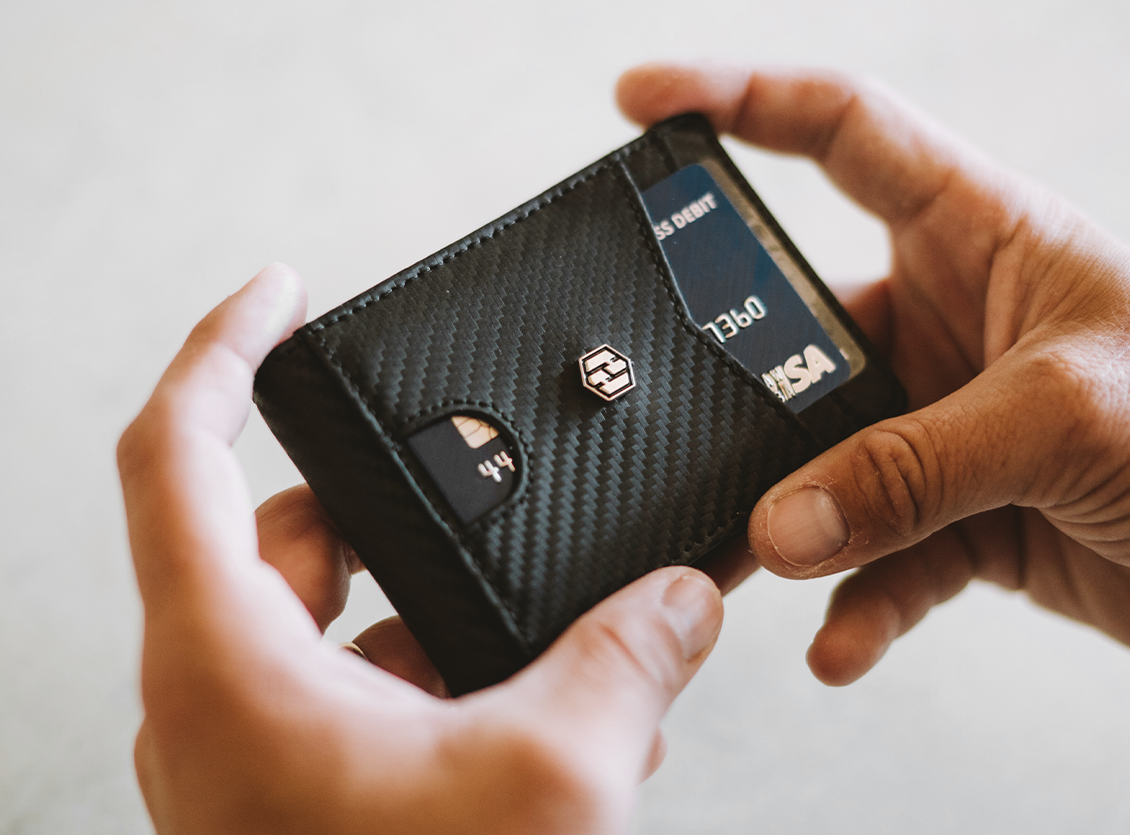 AT YOUR FINGERTIPS
INSTANT ACCESS
We redesigned the wallet to be more functional, slimmer, and of better quality.
Never received order
Worst company ever! Ordered wallet, never received it even though they charged my credit card. I emailed them multiple times with no response, finally disputed the charge with my credit card company. Terrible company!
The wallet seems ok but the company sucks!
I was part of a product review for this company. They sent me $22 on PayPal to purchase the wallet, which I did. After the wallet was received, they made a dispute on PayPal and took the money back. I tried to contact the company to return the wallet but they don't have contact info and their social media pages don't go to their social media. I feel like they are a scam and just some dude buying wallets from China. I sent proof to PayPal that I did purchase their wallet as agreed but they still one the dispute because they claimed to "never receive the product they purchased". I'm sure I'm not the only sucker that they did this to. I would stay away from this company.
Stylish Utility
I got the patterned style. It's a really nice look and sleek style with many card holders and a detachable money clip. It's not bulky and fits in basically every pocket. Definitely would recommend.
The products are great. Only thing I want to mention is I wish you had more to select from because you definitely made some bangers.
Satisfied customer
It holds what I need tightly and secure and fits in all my pockets