hayvenhurst
$85 USD
Capsule Wallet - Carbon Fiber
$30 USD
The simplest, sleekest way to carry your cards. Our most popular wallet is the Carbon Fiber Capsule Wallet.
Features
Carbon Fiber

RFID blocking

No elastic
Description
A Carbon Fiber cardholder that gives you access to your cards at the click of a button. It's rugged, slim, and simple to use. Get rid of your bulky wallet and buy the Capsule Wallet.
Shipping
Shipping
Domestic (2-5 days): FREE

FREE SHIPPINGU.S. ORDERS $50+
FREE RETURNSWITHIN 30 DAYS

12 MONTH WARRANTYON ALL PRODUCTS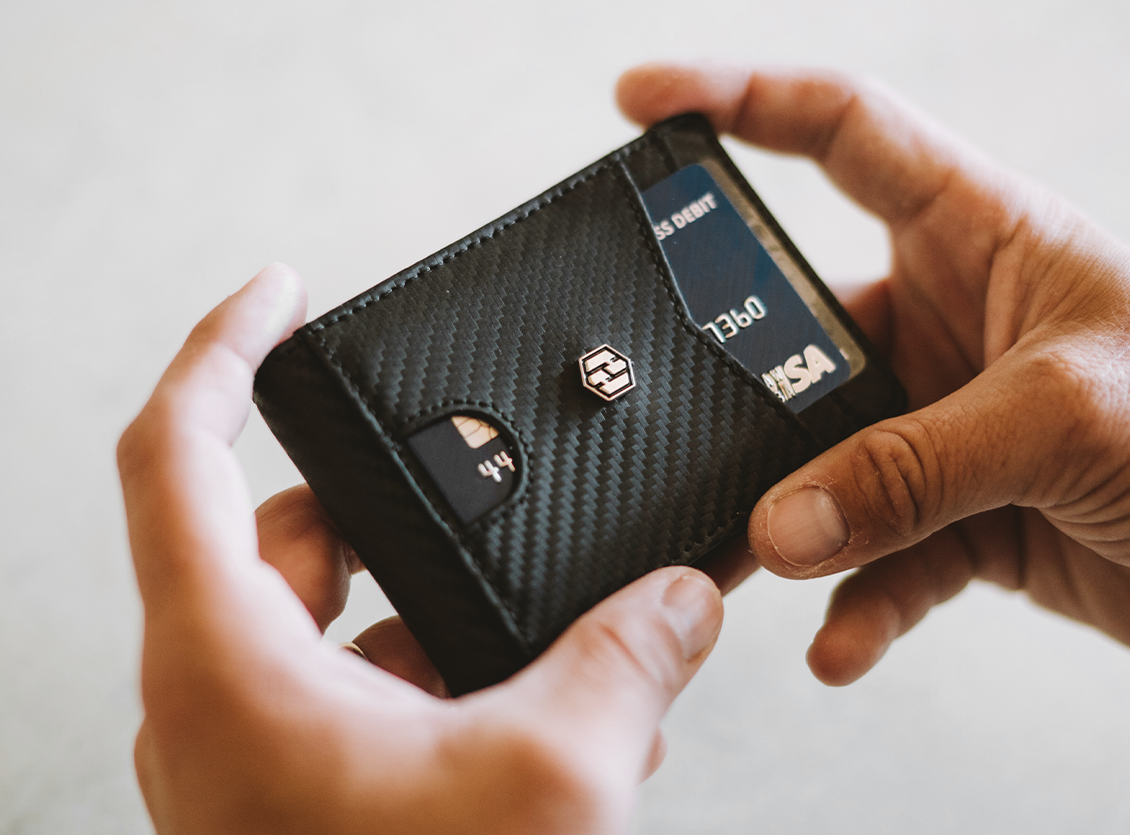 AT YOUR FINGERTIPS
INSTANT ACCESS
We redesigned the wallet to be more functional, slimmer, and of better quality.
Never Received Wallet
Wallet was not received > 30 days. Fact.
The tracking app requires creating an account. Fact.
This vendor has no means through the web of direct communications other than a form (even the FAQ redirects to the form). Fact.
Based upon reviews this vendor has a track record of not shipping merchandise.
See 05/08/2023, see 04/27/2023.
Never recieved
Wallet is atleast a week late shop app doesn't tell you where the package is just that it shipped, also no word from company I have emailed them twice two different emails. Horrible start so far
Never received my wallet
I ordered my wallet a month ago and it has not even shipped yet. I emailed them three times and left a message for them to call me or email me on the Shop app and have not heard anything from them yet
Might be a good wallet if I could get it.
I paid my money for the wallet. Afterwards i received an email confirming my purchase and we will let you know when it has shipped. That's all I ever received, After multiple times trying to contact the company I still have not received anything not even a reply. The money is gone out of my account I still have no wallet or no confirmation of it being shipped.
Good wallet for the money.
This is a great wallet for the price quality feels good great carbon fiber box wallet. My only issue it the trigger is really tough to push. Hayvenhurts needs to address that and once they do I will be a returning customer.